A2IM Featured Executive: Mariah Czap, Co-General Manager/Head of Digital, Yep Roc Music Group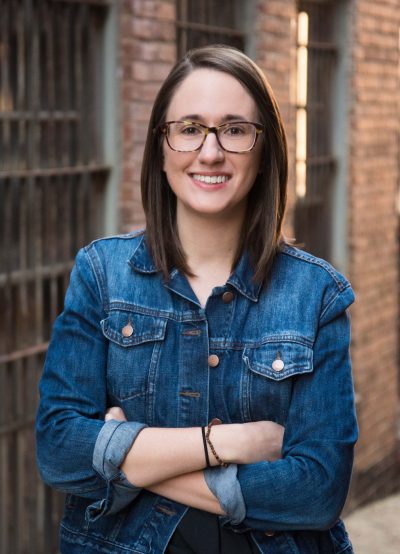 Welcome to A2IM's Featured Executive feature. We will highlight executives making moves and supporting the growth of the independent community. Do you or someone you know fit the bill? Submit an executive here. Please meet our this week's featured executive, Mariah Czap, Co-General Manager/Head of Digital at Yep Roc Music Group.
Mariah Czap is the Co-General Manager and Head of Digital at Yep Roc Records, where she develops and leads strategies that impact streaming and digital sales. Over her seven years at the label, Mariah has directed worldwide marketing campaigns for Mandolin Orange, Robyn Hitchcock, Born Ruffians, Tift Merritt and Blitzen Trapper, among others. In addition, she manages the Yep Roc Digital Marketing Team, overseeing social media, advertising and email marketing efforts and digital asset creation. She also is involved in A&R for the label. Mariah is a graduate of Elon University with a B.A. in Media Arts & Entertainment. She currently resides in Durham, NC.
Mariah has embodied the independent spirit since her first day as an intern with Yep Roc. Her work with both younger developing acts as well as heritage artists showed a clear understanding of the digital landscape. As a manager and leader in the company, Mariah has worked with our partners in the digital space to bring a top-tier level of marketing and execution for all artists under the music group banner.
About A2IM:
A2IM is a 501(c)(6) not-for-profit trade organization headquartered in New York City that exists to support and strengthen the independent recorded music sector. Membership currently includes a broad coalition of more than 700 Independently-owned American music labels. A2IM represents these independently owned small and medium-sized enterprises' (SMEs) interests in the marketplace, in the media, on Capitol Hill, and as part of the global music community. In doing so, it supports a key segment of America's creative class that represents America's diverse musical cultural heritage. Billboard Magazine identified the Independent music label sector as 37.32 percent of the music industry's U.S. recorded music sales market in 2016 based on copyright ownership, making Independent labels collectively the largest music industry sector.
Learn more about A2IM. To join, contact us at [email protected].