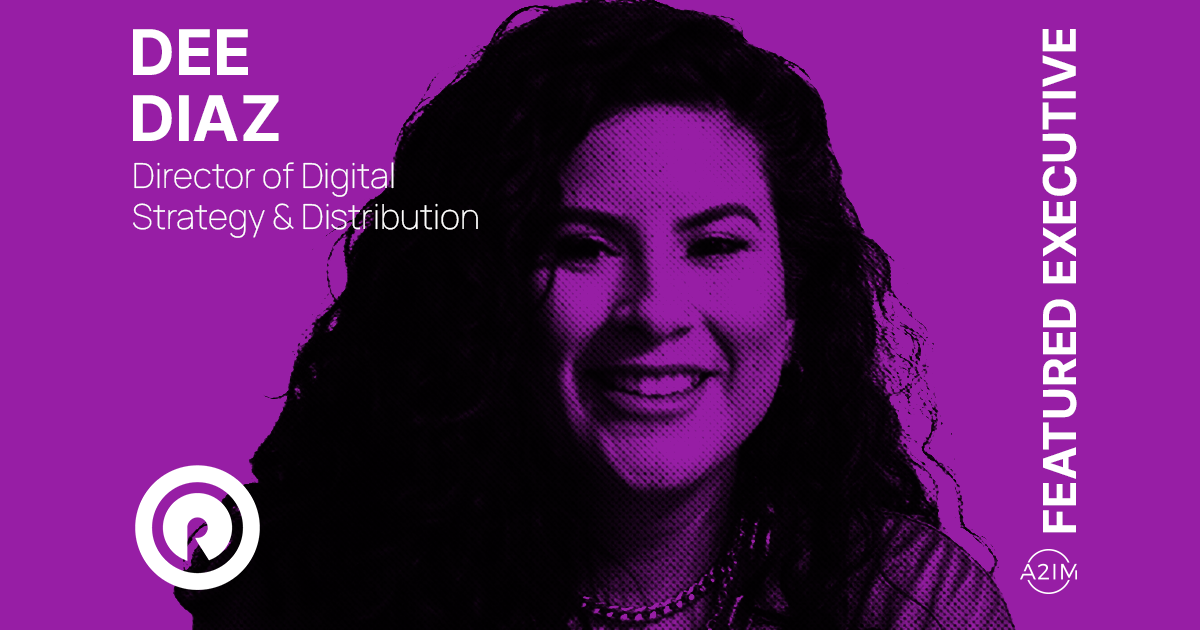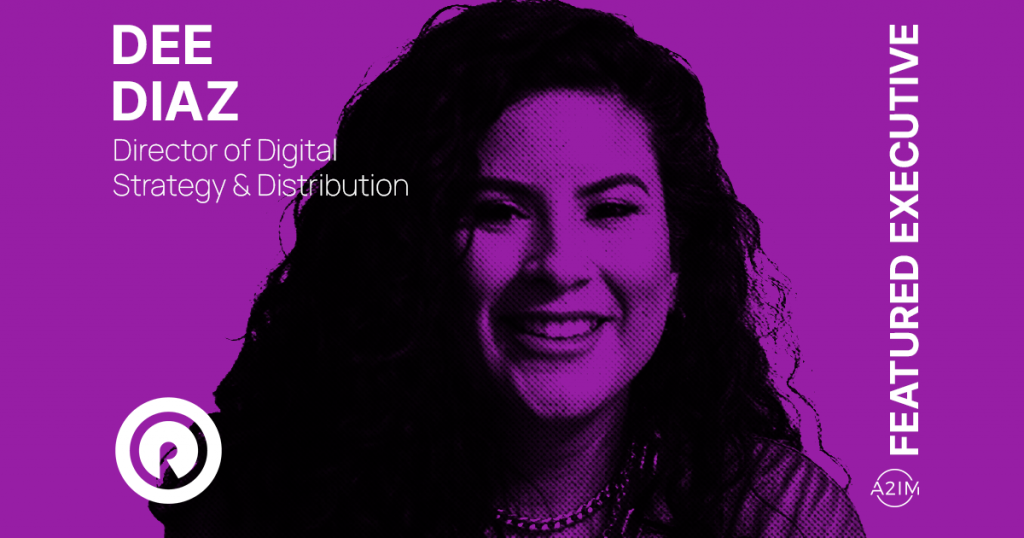 Welcome to A2IM's Featured Executive feature. We will highlight executives making moves and supporting the growth of the independent community. Do you or someone you know fit the bill? Submit an executive here. Please meet this week's featured executive, Dee Diaz, Director of Digital Strategy & Distribution at Reach Records.
Dee Diaz is the Director of Digital Strategy & Distribution at Reach Records. Her time at the independent boutique label began in August 2017, after spending three years working as a creative and digital strategy coordinator. In her first year at Reach, Dee contributed to the distribution and marketing of over six LPs, including Lecrae's All Things Work Together of which two singles are now RIAA Certified Gold & Platinum records.
In 2018, Dee helped transition Reach Records to being a fully in-house distributed independent label. In addition to distribution, Dee manages direct relationships between DSPs and all nine Reach Records artists, pitches for editorial features and playlist placements, oversees digital advertising spend, and manages artist and label email marketing strategies.
As the label's connection point between the artists and DSPs, Dee's priority is to build relationships with curators and advocate for artists and their releases. Dee secured the label's first New Music Friday billboard from Spotify in Times Square early on in her tenure, and has gone on to secure placements on some of the largest playlists out there, as well as further out of home advertising sponsored by Amazon and Spotify. In 2020, Dee led the charge on the label's first Latin project, Sin Vergüenza. She shaped branding, PR, advertising and more to tell the story of the Latin Christian community. So much so, that Reach featured her as the label's spokesperson on the heart behind the project in the documentary Tamo Aquí (We Been Here).
This past year, Reach decided to move Lecrae's album from a Columbia Records release to a 100% independent release. Dee spearheaded all digital initiatives for Restoration and was so successful in promoting the project, that Spotify featured her on its blog. The single "Sunday Morning" from Restoration went on to receive a 2021 Grammy nomination. "
About A2IM:
A2IM is a 501(c)(6) not-for-profit trade organization headquartered in New York City that exists to support and strengthen the independent recorded music sector. Membership currently includes a broad coalition of more than 700 Independently-owned American music labels. A2IM represents these independently owned small and medium-sized enterprises' (SMEs) interests in the marketplace, in the media, on Capitol Hill, and as part of the global music community. In doing so, it supports a key segment of America's creative class that represents America's diverse musical cultural heritage. Billboard Magazine identified the Independent music label sector as 37.32 percent of the music industry's U.S. recorded music sales market in 2016 based on copyright ownership, making Independent labels collectively the largest music industry sector.
Learn more about A2IM. To join, contact us at [email protected].