[fusion_builder_container hundred_percent="no" hundred_percent_height="no" hundred_percent_height_scroll="no" hundred_percent_height_center_content="yes" equal_height_columns="no" menu_anchor="" hide_on_mobile="small-visibility,medium-visibility,large-visibility" status="published" publish_date="" class="" id="" background_color="" background_image="" background_position="center center" background_repeat="no-repeat" fade="no" background_parallax="none" enable_mobile="no" parallax_speed="0.3″ video_mp4="" video_webm="" video_ogv="" video_url="" video_aspect_ratio="16:9″ video_loop="yes" video_mute="yes" video_preview_image="" border_size="" border_color="" border_style="solid" margin_top="" margin_bottom="" padding_top="" padding_right="" padding_bottom="" padding_left=""][fusion_builder_row][fusion_builder_column type="1_1″ layout="1_1″ spacing="" center_content="no" link="" target="_self" min_height="" hide_on_mobile="small-visibility,medium-visibility,large-visibility" class="" id="" background_color="" background_image="" background_image_id="" background_position="left top" background_repeat="no-repeat" hover_type="none" border_size="0″ border_color="" border_style="solid" border_position="all" padding_top="" padding_right="" padding_bottom="" padding_left="" margin_top="" margin_bottom="" animation_type="" animation_direction="left" animation_speed="0.3″ animation_offset="" last="no"][/fusion_builder_column][fusion_builder_column type="1_3″ layout="1_3″ spacing="" center_content="no" link="" target="_self" min_height="" hide_on_mobile="small-visibility,medium-visibility,large-visibility" class="" id="" background_color="" background_image="" background_image_id="" background_position="left top" background_repeat="no-repeat" hover_type="none" border_size="0″ border_color="" border_style="solid" border_position="all" padding_top="" padding_right="" padding_bottom="" padding_left="" margin_top="" margin_bottom="" animation_type="" animation_direction="left" animation_speed="0.3″ animation_offset="" last="no"][fusion_text columns="" column_min_width="" column_spacing="" rule_style="default" rule_size="" rule_color="" hide_on_mobile="small-visibility,medium-visibility,large-visibility" class="" id=""]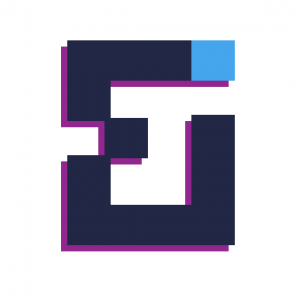 [/fusion_text][/fusion_builder_column][fusion_builder_column type="2_3″ layout="2_3″ spacing="" center_content="no" link="" target="_self" min_height="" hide_on_mobile="small-visibility,medium-visibility,large-visibility" class="" id="" background_color="" background_image="" background_image_id="" background_position="left top" background_repeat="no-repeat" hover_type="none" border_size="0″ border_color="" border_style="solid" border_position="all" padding_top="" padding_right="" padding_bottom="" padding_left="" margin_top="" margin_bottom="" animation_type="" animation_direction="left" animation_speed="0.3″ animation_offset="" last="no"][fusion_text columns="" column_min_width="" column_spacing="" rule_style="default" rule_size="" rule_color="" hide_on_mobile="small-visibility,medium-visibility,large-visibility" class="" id=""]
Einnovations (Ei) is a modern music services firm guiding and educating musicians through blockchain technology and its future in the music industry. Since producing Mondo.NYC in 2018, we are the pulse that bridges the music and blockchain communities.

If you are exploring ways to be fairly compensated, raise funding, have better control over your digital rights, or improve engagement with your fans, then we should talk. We are not a platform – our interests are aligned with content creators by providing education, clarity, and advice.
We invite all members of the A2IM community to attend our "Introduction to Blockchain and Music" class occurring on June 11. Please email [email protected] for details.
If you would like to understand how blockchain may benefit your business, we welcome a discussion.
See you all at Indie Week 2019!
Contact: [email protected]
[/fusion_text][/fusion_builder_column][/fusion_builder_row][/fusion_builder_container]