A2IM Associate Member Spotlight: Opposition's Work for Peace Committee & Donation Drive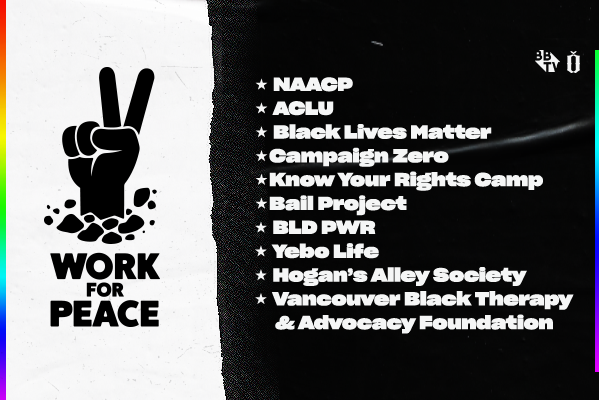 Over the past year, Opposition has stood firmly as allies in support of the Black Lives Matter movement. In an effort to continue our education and support for racial justice, Opposition has launched a committee within our parent company, BBTV, called Work For Peace
We know this isn't just a moment, it's a movement, and Opposition will be there every step of the way. One of our first initiatives is a Donation Drive with the goal of raising funds and awareness for the fight against racism, discrimination, and violent abuses of power. 
Without the contributions of black artists, black culture, and black communities, there is no Opposition, and more broadly, there is no music industry. We've selected ten Non-Profit organizations that are deeply committed to and representative of black individuals and communities. Opposition will match donations up to $15,000 so please take a moment and a few dollars to support these great organizations here.
Additional Resources: Support comes in many forms, including education. The Work For Peace committee has compiled a comprehensive educational resource ranging from documentaries and articles to social media posts and advanced readings that cover topics such as the BLM movement, systemic racism, policing, environment, and politics. View the resource here.