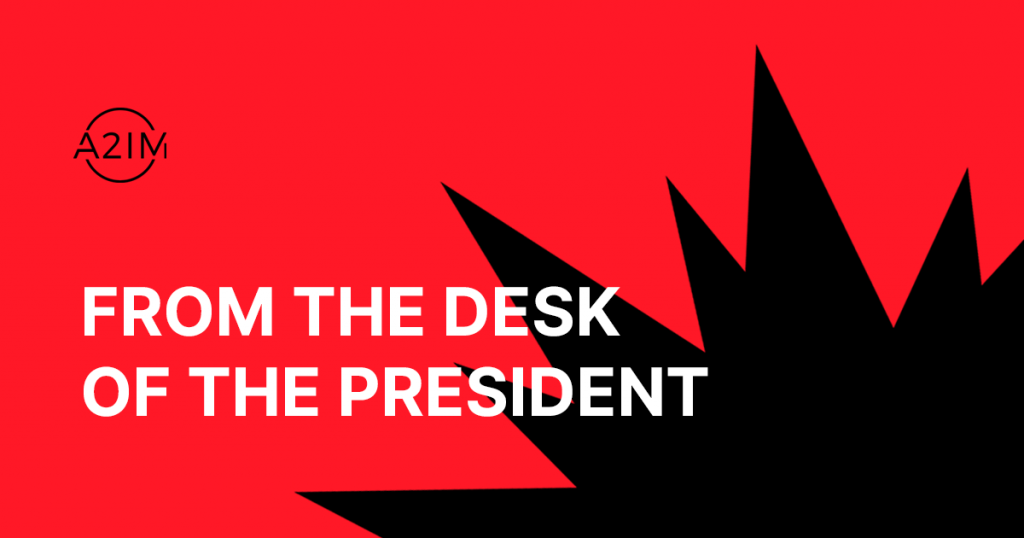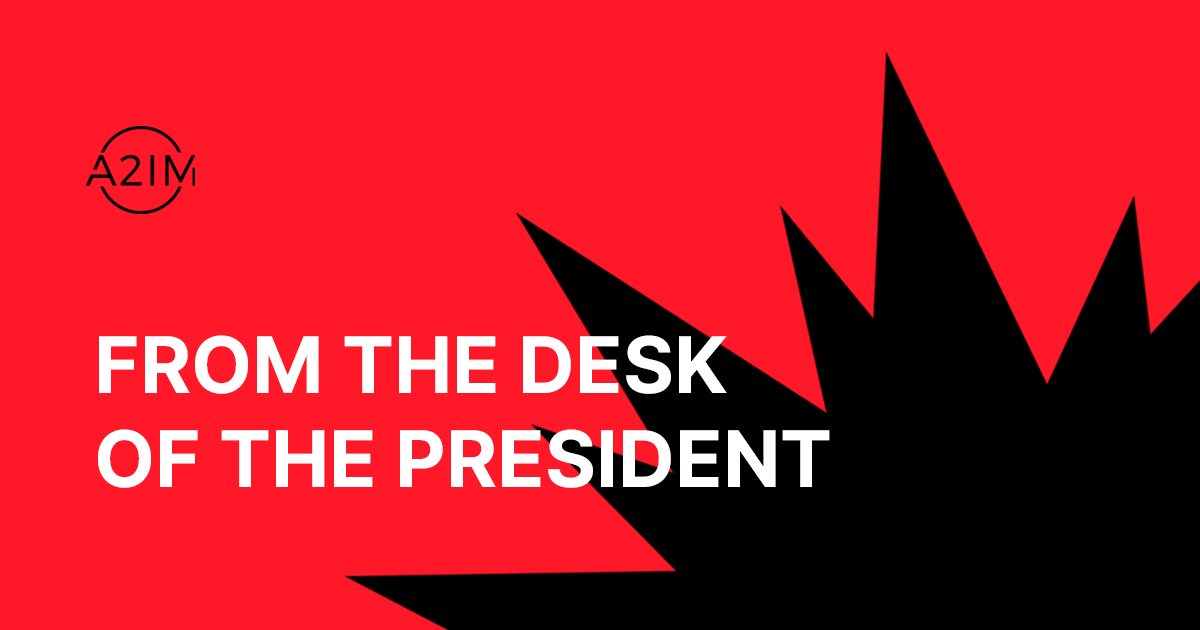 Welcome to From the Desk of the President, a series of notes from A2IM CEO and President, Dr. Richard James Burgess. Today, we are urging the music community to raise the HITS Act to Senator Chuck Schumer, with the goal of passing the bill before April 15th.
Last week, A2IM together with a group of 119 leaders from the independent music industry in 19 states sent a letter to Senate Majority Leader Charles Schumer (D-NY) and Speaker of the House Nancy Pelosi (D-CA) urging that a modest relief provision (HITS) for the creation of recorded music must be included in the Coronavirus Rescue Legislation that Congress is debating.
In short, the Help Independent Tracks Succeed (HITS) legislation would grant the same tax treatment to sound recording production costs that is currently afforded to other arts productions including live theater, television and motion pictures. Unlike many other relief proposals that entail direct federal spending to support ailing industries, the HITS Act simply speeds up music creators' ability to deduct the first $150,000 of sound recording production costs from their taxable income.
From a2im ceo & president, Richard JAmes Burgess:
A huge thank you to all of you who "signed" our letter to Speaker Pelosi and Leader Schumer in support of our HITS Act legislation. 
As you may be aware, the HITS Act would align the recorded music industry with film and theater businesses in allowing you to write off production costs in the year that they are incurred (in our case, up to $150,000). Those costs currently have to be amortized over several years, tying up otherwise useful capital that artists and labels are in dire need of right now. 
Our goal is to get this bill passed before April 15th so that you can use the deduction for the 2020 tax year. Though our letter was the first step, change is only enacted when the collective voice of our community is raised. Thus, today I am urging you to take action and advocate for the HITS Act through your platforms. Contact Senator Chuck Schumer, or tweet your support of the HITS Act at @senschumer, and let him know that creators need to be protected too.
Should the bill not be included in the upcoming reconciliation, we will not give up – we will look for the next opportunity for inclusion. And to build a strong case we need your support.
You can read the full letter and see the list of 119 signatories here.
take action:
what you can do right now
Help us urge the inclusion of the #HITSAct in the upcoming corona relief package by contacting Sen. Chuck Schumer (212) 486-4430 , and tweeting @senschumer to alert him to the importance of supporting creators.
Below are some template tweets you can share:
The Help Independent Tracks Succeed (HITS) Act would allow musicians to deduct the first $150,000 in recording costs from their taxable income, a necessary relief measure during this time of zero live music revenue. Take action @senschumer #HITSAct
@senschumer it's been over a year since artists have been able to perform live, a crucial stream of revenue. Support creators by urging the inclusion of the #HITSAct in the upcoming relief package.
Without music, we'd all have lost it in quarantine by now. @senschumer please support musicians and their essential work by urging the inclusion of the #HITSAct in upcoming relief plans. It's the least we can do.
Our check out the A2IM Twitter account 
HERE
 and retweet our calls outs, tagging 
@senschumer.