[fusion_builder_container hundred_percent="no" hundred_percent_height="no" hundred_percent_height_scroll="no" hundred_percent_height_center_content="yes" equal_height_columns="no" menu_anchor="" hide_on_mobile="small-visibility,medium-visibility,large-visibility" status="published" publish_date="" class="" id="" background_color="" background_image="" background_position="center center" background_repeat="no-repeat" fade="no" background_parallax="none" enable_mobile="no" parallax_speed="0.3″ video_mp4="" video_webm="" video_ogv="" video_url="" video_aspect_ratio="16:9″ video_loop="yes" video_mute="yes" video_preview_image="" border_size="" border_color="" border_style="solid" margin_top="" margin_bottom="" padding_top="" padding_right="" padding_bottom="" padding_left=""][fusion_builder_row][fusion_builder_column type="1_3″ layout="1_3″ spacing="" center_content="no" link="" target="_self" min_height="" hide_on_mobile="small-visibility,medium-visibility,large-visibility" class="" id="" background_color="" background_image="" background_image_id="" background_position="left top" background_repeat="no-repeat" hover_type="none" border_size="0″ border_color="" border_style="solid" border_position="all" padding_top="" padding_right="" padding_bottom="" padding_left="" margin_top="" margin_bottom="" animation_type="" animation_direction="left" animation_speed="0.3″ animation_offset="" last="no"][fusion_text columns="" column_min_width="" column_spacing="" rule_style="default" rule_size="" rule_color="" hide_on_mobile="small-visibility,medium-visibility,large-visibility" class="" id=""]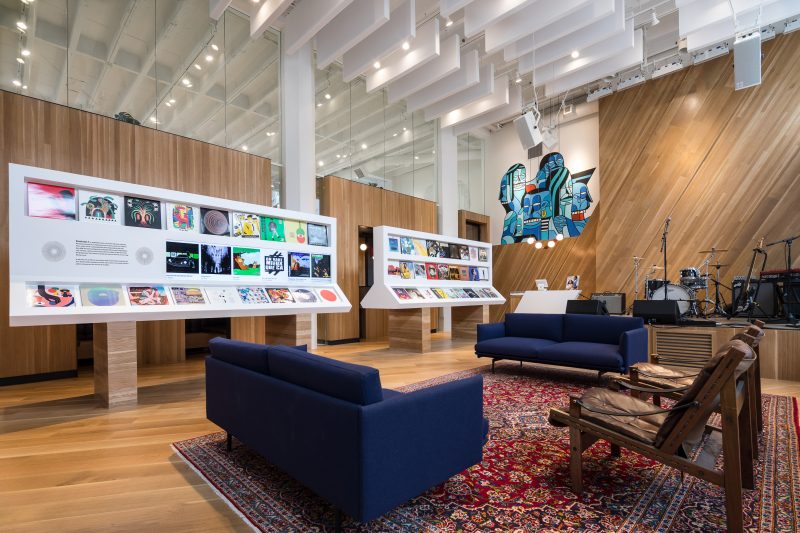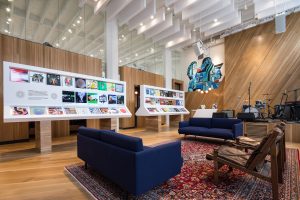 [/fusion_text][/fusion_builder_column][fusion_builder_column type="2_3″ layout="2_3″ spacing="" center_content="no" link="" target="_self" min_height="" hide_on_mobile="small-visibility,medium-visibility,large-visibility" class="" id="" background_color="" background_image="" background_image_id="" background_position="left top" background_repeat="no-repeat" hover_type="none" border_size="0″ border_color="" border_style="solid" border_position="all" padding_top="" padding_right="" padding_bottom="" padding_left="" margin_top="" margin_bottom="" animation_type="" animation_direction="left" animation_speed="0.3″ animation_offset="" last="no"][fusion_text columns="" column_min_width="" column_spacing="" rule_style="default" rule_size="" rule_color="" hide_on_mobile="small-visibility,medium-visibility,large-visibility" class="" id=""]
We're excited to kick off 2019 in fine style with a new office, performance space, and record store in Oakland, CA. The space features a selection of records that showcase the diversity and design of the more than five million albums available on Bandcamp, and will soon host free, all-ages shows as part of an upcoming video series. We will also be partnering with amazing local organizations like Oakland School for the Arts, Bay Area Girls Rock Camp, and Transgender Law Center (check out last year's fundraiser) to throw music-focused community events.
At the end of 2018, we introduced a new territorial licensing feature enabling labels and PRO accounts to license albums to labels in specific territories.
So far, the feature has enabled the Brainfeeder label to join Bandcamp, and we've added music from Caribou, Lambchop, and Magnetic Fields as well as over 2500 albums previously unavailable on the site.
In the next couple of weeks, Bandcamp will launch expanded and improved sales reports.
For further information please contact Andrew Jervis (Head of Artist and Label Relations): 
[email protected]
[/fusion_text][/fusion_builder_column][/fusion_builder_row][/fusion_builder_container]