A2IM's Let's Get Digital, Tuesday, November 17: Schedule Announced!
Members, login here for your exclusive ticket code.
A2IM's first ever Let's Get Digital, a new online event to create opportunities between the independent music community and digital service providers, is just around the corner. Join us for a day of workshops from digital service providers, plus the opportunity to sign up for executive one-on-one meetings–a series of 15-minute meetings–to connect with fellow A2IM members. And we are excited to announce the final schedule–packed with presenters!
Let's Get Digital Schedule for Tuesday, November 17 (Eastern Time):
12:00-12:10 p.m. A2IM Opening Remarks
12:10-12:55 p.m. Soundcloud Workshop
1:00-1:45 p.m. Amazon Music Workshop
1:50-2:20 p.m. Qobuz Workshop
2:30-3:15 p.m. Spotify Workshop
3:15-4:00 p.m. Coffee Break: Networking
4:00-4:45 p.m. YouTube Music Workshop
5:00-5:45 p.m Bandcamp Workshop
5:45 p.m. A2IM Closing Remarks
Let's Get Digital takes place online on Tuesday, November 17 from noon-6:00 p.m. ET/9:00 a.m.-3:00 p.m. PT.
You will receive links to participate in event and directions to setting up executive one-on-one meetings in your Eventbrite receipt. Please contact [email protected] if you need assistance.
This is a ticketed event for A2IM members only. Non-member tickets will be refunded. If you are interested in joining, please contact us at [email protected].
Thank you to our sponsors, Merlin, The Visceral Glitch, and Stream Voodoo, for supporting this event.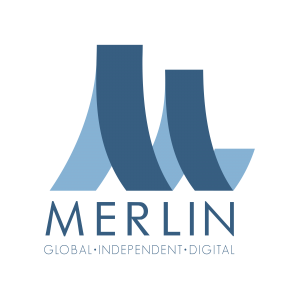 Members, login here for your exclusive ticket code.
About A2IM:
A2IM is a 501(c)(6) not-for-profit trade organization headquartered in New York City that exists to support and strengthen the independent recorded music sector. Membership currently includes a broad coalition of more than 700 Independently-owned American music labels. A2IM represents these independently owned small and medium-sized enterprises' (SMEs) interests in the marketplace, in the media, on Capitol Hill, and as part of the global music community. In doing so, it supports a key segment of America's creative class that represents America's diverse musical cultural heritage. Billboard Magazine identified the Independent music label sector as 37.32 percent of the music industry's U.S. recorded music sales market in 2016 based on copyright ownership, making Independent labels collectively the largest music industry sector.
Learn more about A2IM. To join, contact us at [email protected].