Welcome to A2IM's Featured Executive column, where we highlight executives making moves and supporting the growth of the independent community. To submit yourself or a friend for a potential feature, fill out this form.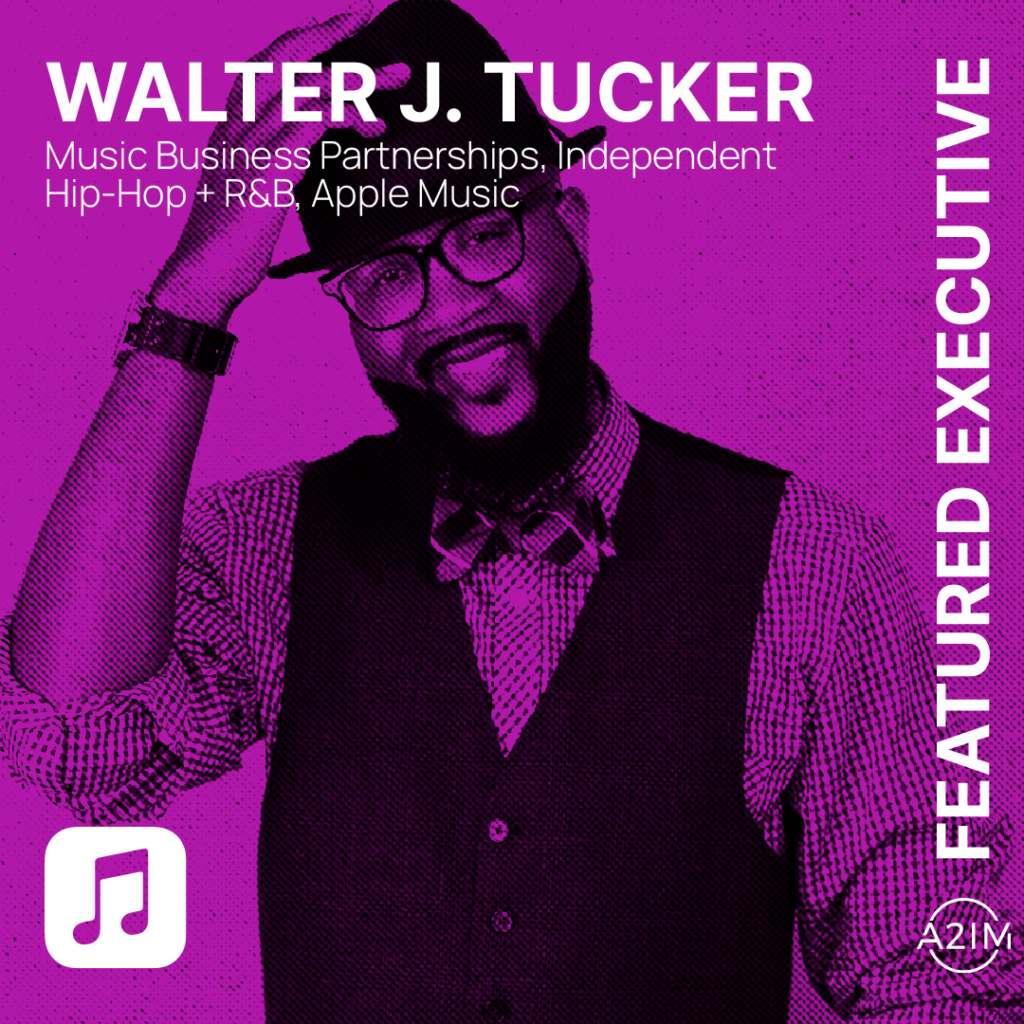 Walter J. Tucker is on Apple Music's Music Business Partnerships team where he oversees the Hip-Hop and R&B relationships with independent record labels and distribution partners. 
Working cross-functionally, he's responsible for identifying and leading key partnership opportunities for independent Hip-Hop and R&B releases including but not limited to: editorial pitches, Apple Music radio, marketing, original content, and strategic platform featuring.
In support of BIMA's fellowship initiative, Walter led the creation of Apple Music's 2021 Best Practices webinar for A2IM's virtual DSP sessions. This panel was designed to help over 30 independent black-owned labels learn more about how they can best partner with their distributor to pitch for Apple Music featuring opportunities, how to access Apple's external music marketing toolkit, and how to best utilize the Apple Music For Artists platform.
Do you or someone you know fit the bill? Submit an executive here.
About A2IM: 
A2IM is a 501(c)(6) not-for-profit trade organization headquartered in New York City that exists to support and strengthen the independent recorded music sector. Membership currently includes a broad coalition of more than 700 Independently-owned American music labels. A2IM represents these independently owned small and medium-sized enterprises' (SMEs) interests in the marketplace, in the media, on Capitol Hill, and as part of the global music community. In doing so, it supports a key segment of America's creative class that represents America's diverse musical cultural heritage. Billboard Magazine identified the Independent music label sector as 37.32 percent of the music industry's U.S. recorded music sales market in 2016 based on copyright ownership, making Independent labels collectively the largest music industry sector.
Learn more about A2IM here, and contact our team at [email protected] to join now