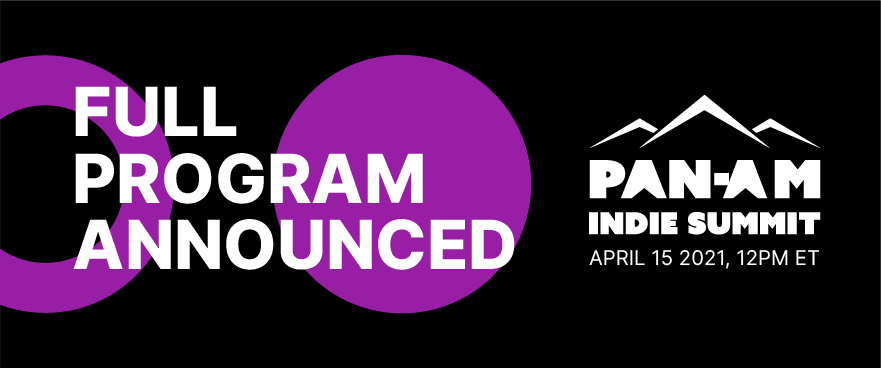 Designed to connect the independent music communities ranging all the way from Alaska to Tierra Del Fuego, this year will see the inaugural Pan-Am Indie Summit be held virtually, and jointly organized by A2IM (USA), ABMI (Brazil), ASIAr (Argentina), CIMA (Canada), IMICHILE (Chile), and WIN (global).
Today, we are excited to announce the full program for Pan-Am Indie Summit, as well as the availability of voice-over translations in English, Portuguese, and Spanish! 
Throughout the day attendees will have the opportunity to… 
Direct message and video chat with peers and partners through the brand new digital platform

Attend detailed panels and presentations from experts from across the region. 

Chat with trade specialists from the U.S. Department of Commerce, International Trade Administration who will be on hand to offer market insights for our U.S. members, as part of our domestic MDCP project. 

Attend a pre-conference private session with trade and policy experts from the U.S. Department of Commerce with a focus on Brazil, Canada, and Mexico.

(A2IM MEMBERS ONLY)
We encourage attendees to settle in for the day, and get ready to network.
Brought to you with support from The Control Room, Distrokid, Merlin, and the International Trade Association, and produced by Marauder.
2021 Pan-Am Indie Summit Full Program