International Women's Day is a global day celebrating the social, economic, cultural and political achievements of women, and serves as a call to action for furthering gender parity. 
At A2IM, we strive to ensure equal representation in all that we do, from events to leadership, and continually discuss steps we can take to advocate for women in a largely male dominated industry. We know there is still a long way to go, but are also proud to acknowledge and celebrate the milestones we've crossed. For the first time, A2IM has a majority female Board of Directors, a majority female team and senior leadership, and consistently ensures balanced representation during our panels, talks, and events like Indie Week.
Celebrating the kick-ass women that keep our lean and mighty A2IM team running, get to know them and the work they do below: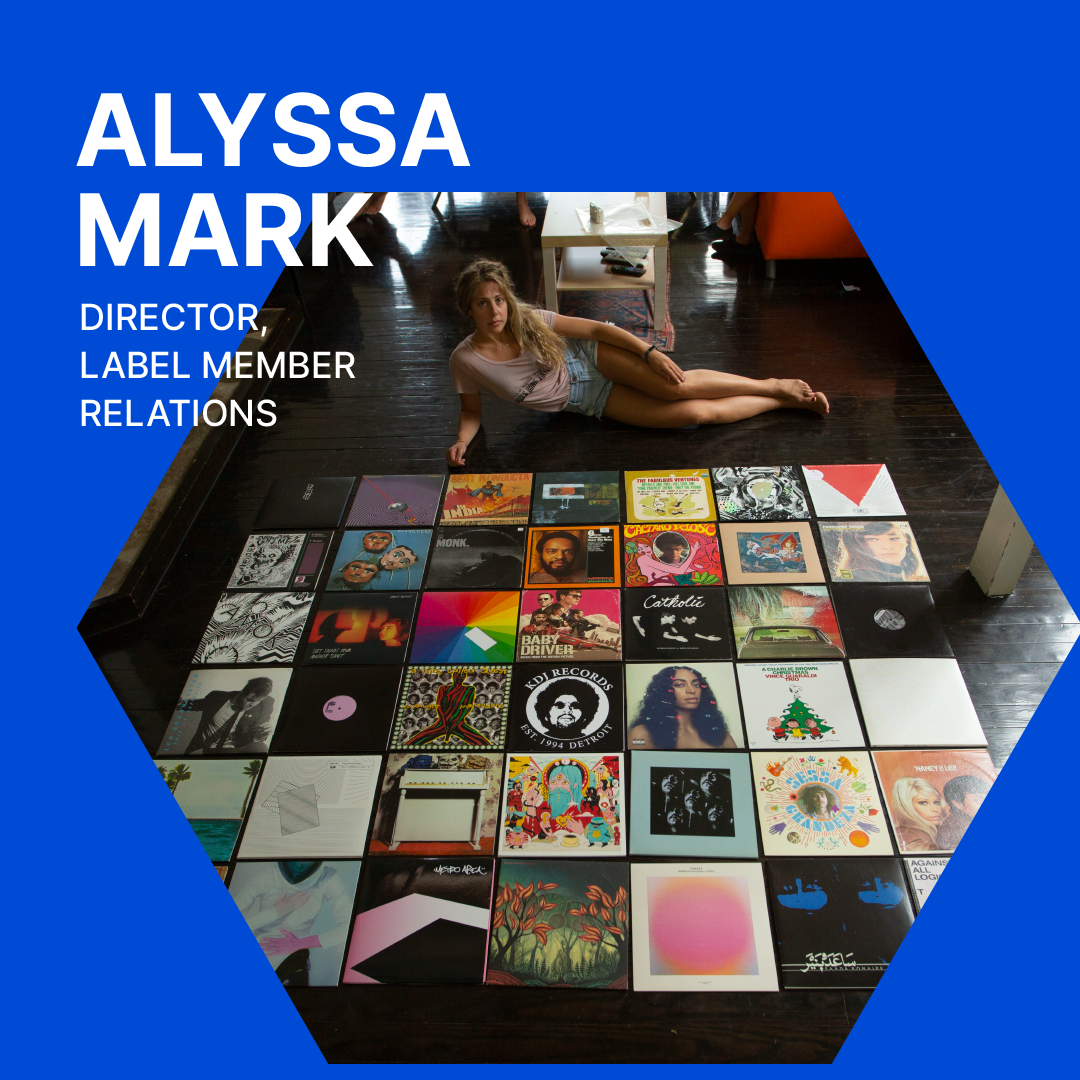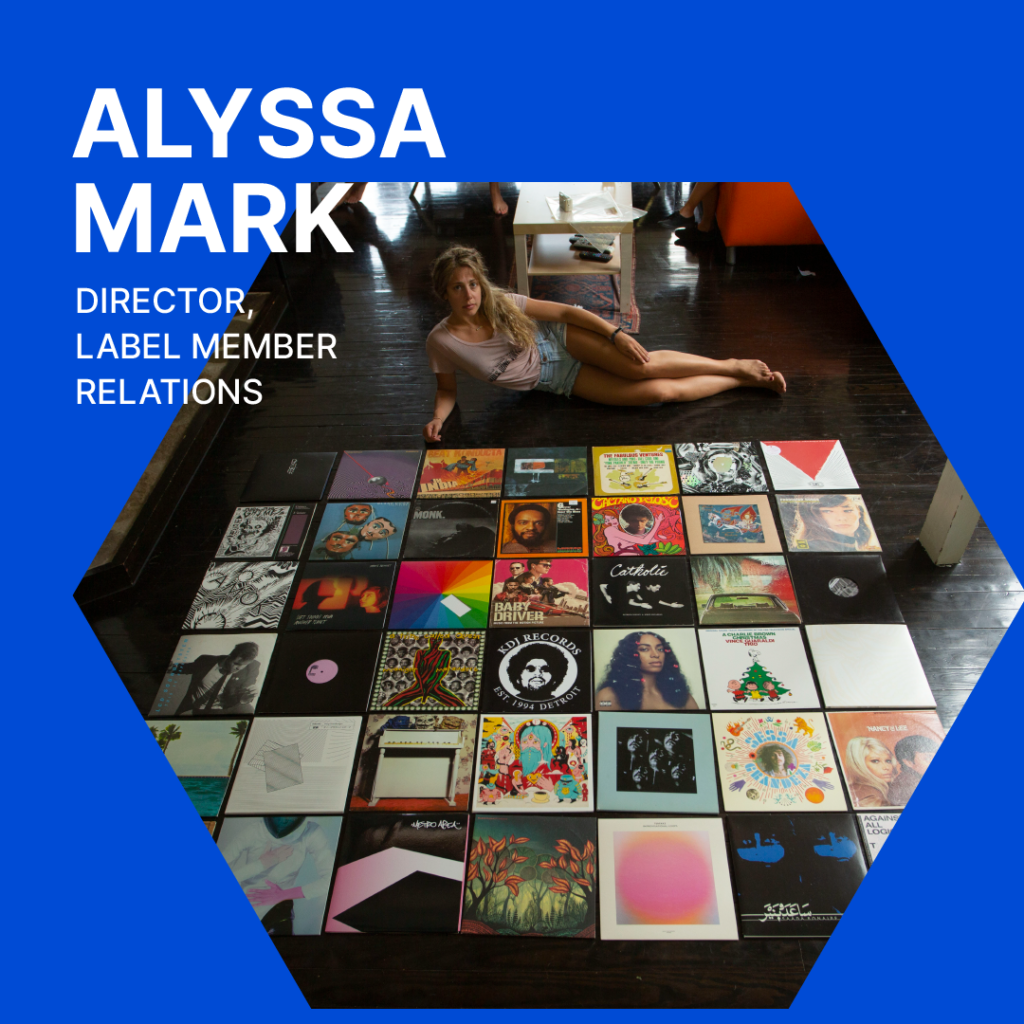 Basically always crate digging, meet Alyssa Mark, A2IM's Director of Label Member Relations.
Alyssa is an industry relations specialist who has worked in music for nearly a decade. First entering the scene via her local college radio station, Alyssa went on to work at a DSP, a label, multiple music-tech start-ups, and eventually at her current role with A2IM. 
Alyssa works with industry leaders to support the over 700 independent record labels across the United States that make up our membership. Uniquely situating herself at the epicenter of the independent sector, Alyssa identifies and understands the needs of our membership, and maintains a pulse on the health of the sector.
Alyssa is also an extreme vinyl enthusiast, collector, and DJ. She runs an all women's vinyl collective called Girls Gone Vinyl, whose mission statement centers around reaffirming women's presence in modern DJ culture, and creating a positive environment to celebrate and discover new music.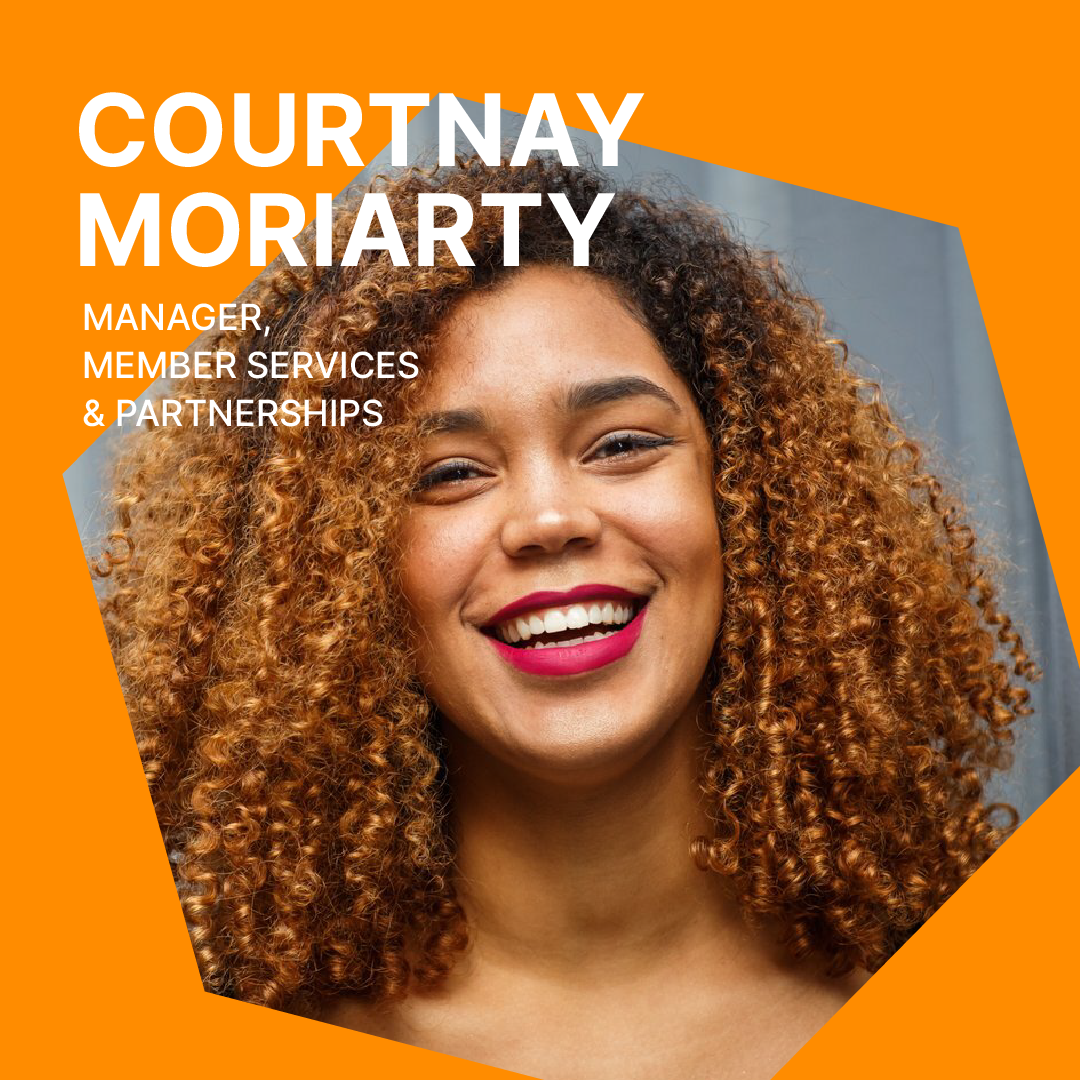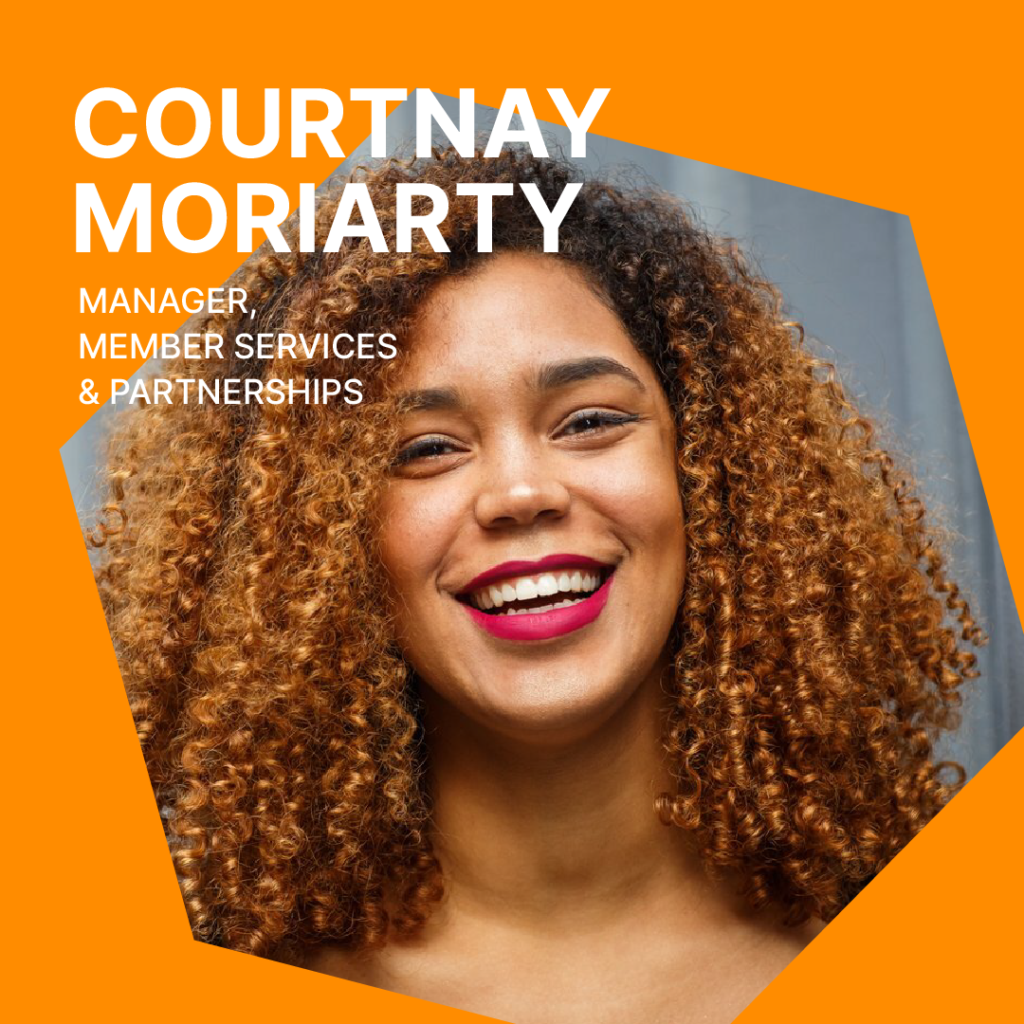 Continually astounding us with her ability to work full time as A2IM's Member Services & Partnerships Manager AND full time as baby mommy to her 1 year old daughter, meet Courtnay. Court will tell you that the independent life chose her. After a few years working in sports, she got her first job in music at Razor & Tie and never looked back. 
"What I love about A2IM is being able to get my hands on every part of the music industry and constantly learn about issues affecting the community."
When's she's not working, she's hanging out with her daughter, dog, and husband, mostly at home. She loves working out and playing animal crossing.
Courtnay adds: "If you've got an island, hit me up. I wanna see it."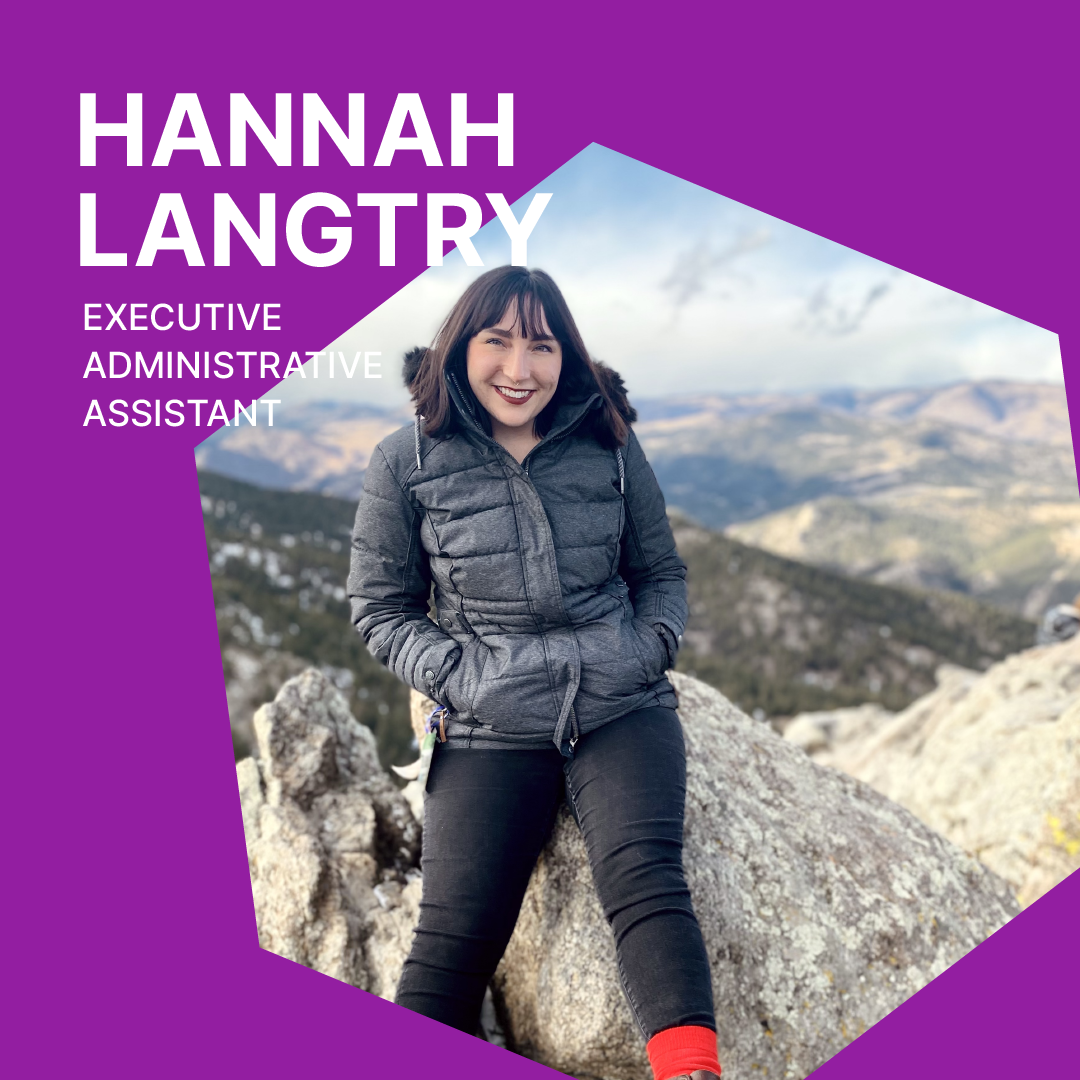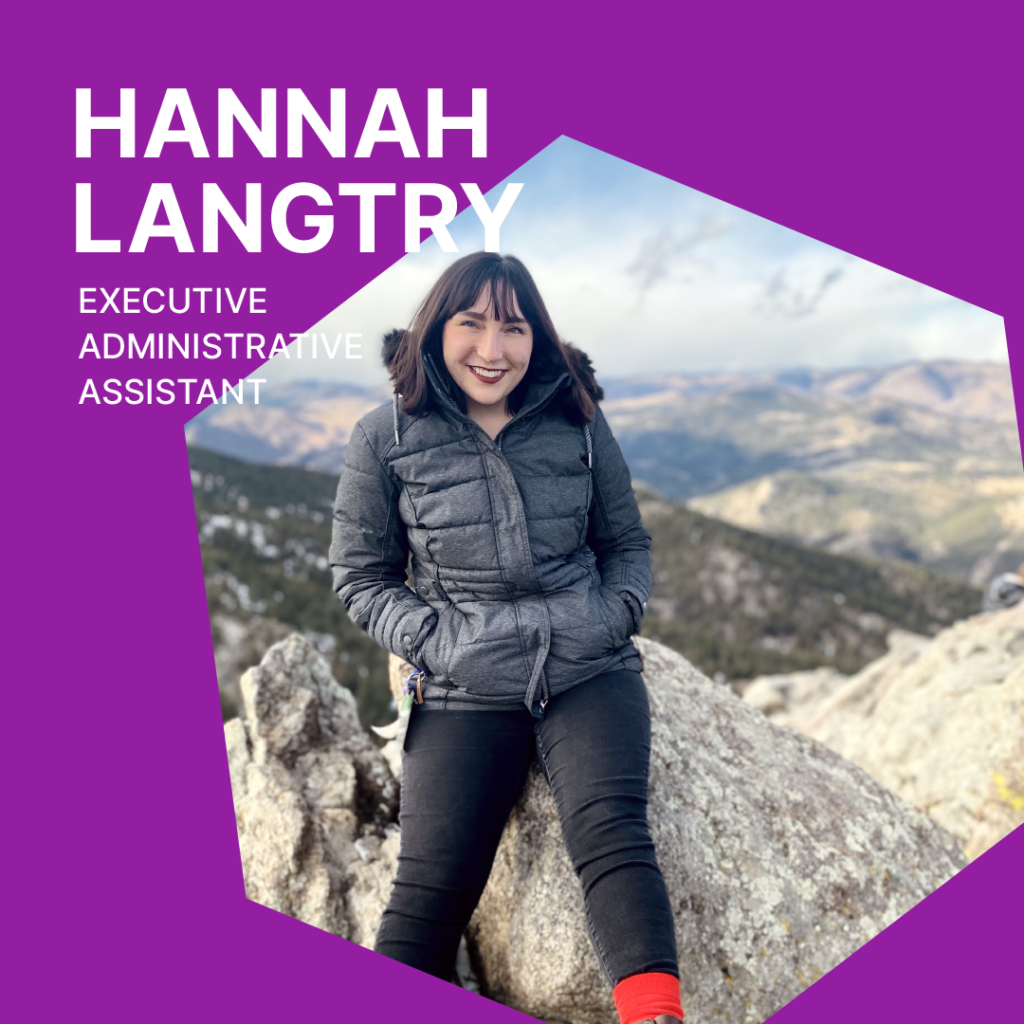 A grlpwr quote from Hannah's favourite album of 2020, Fiona Apple's Fetch the Bolt Cutters.
"I grew up in the shoes they told me I could fill
Shoes that were not made for running up that hill
And I need to run up that hill
I need to run up that hill,
 I will, I will, I will."
Our resident audio expert, meet Hannah, A2IM's Executive Administrative Assistant.  This is her first full-time job in the music industry since graduating with a Masters in Audio Arts in 2019, where she concentrated in music business and audio production. 
In her five years of college, she only had one female professor who taught music industry studies/audio production. She shares the rather distressing anecdote: 
"In undergrad, I had to wear specifically dresses/high-heels in my class presentations and do my makeup appropriately for them – I got points off when I refused and wore flats instead and she always commented on my makeup (which was pretty normal makeup, I'd say). Interestingly, this was the female professor requiring this. I was taught that I would not fit in in the music industry right from the start."
Nonetheless, Hannah persisted: "I'm grateful and relieved that so far, I've been able to intern for Heads Music – founded by and run by women – and now work with women who inspire me every day at A2IM. I'm excited for the future of the music industry and hope to see more women in higher roles, receive more credit for their ideas, and start and continue to lift each other up."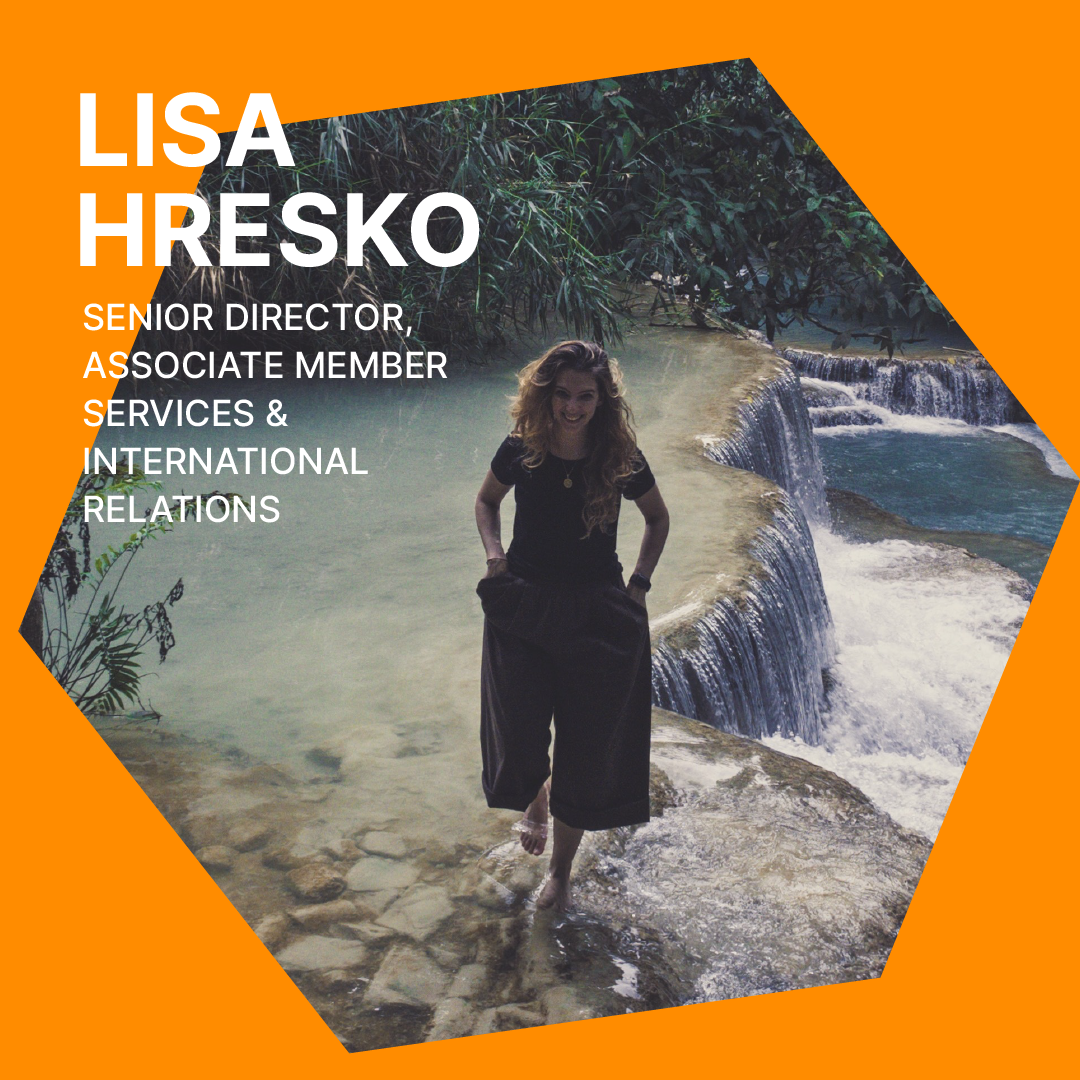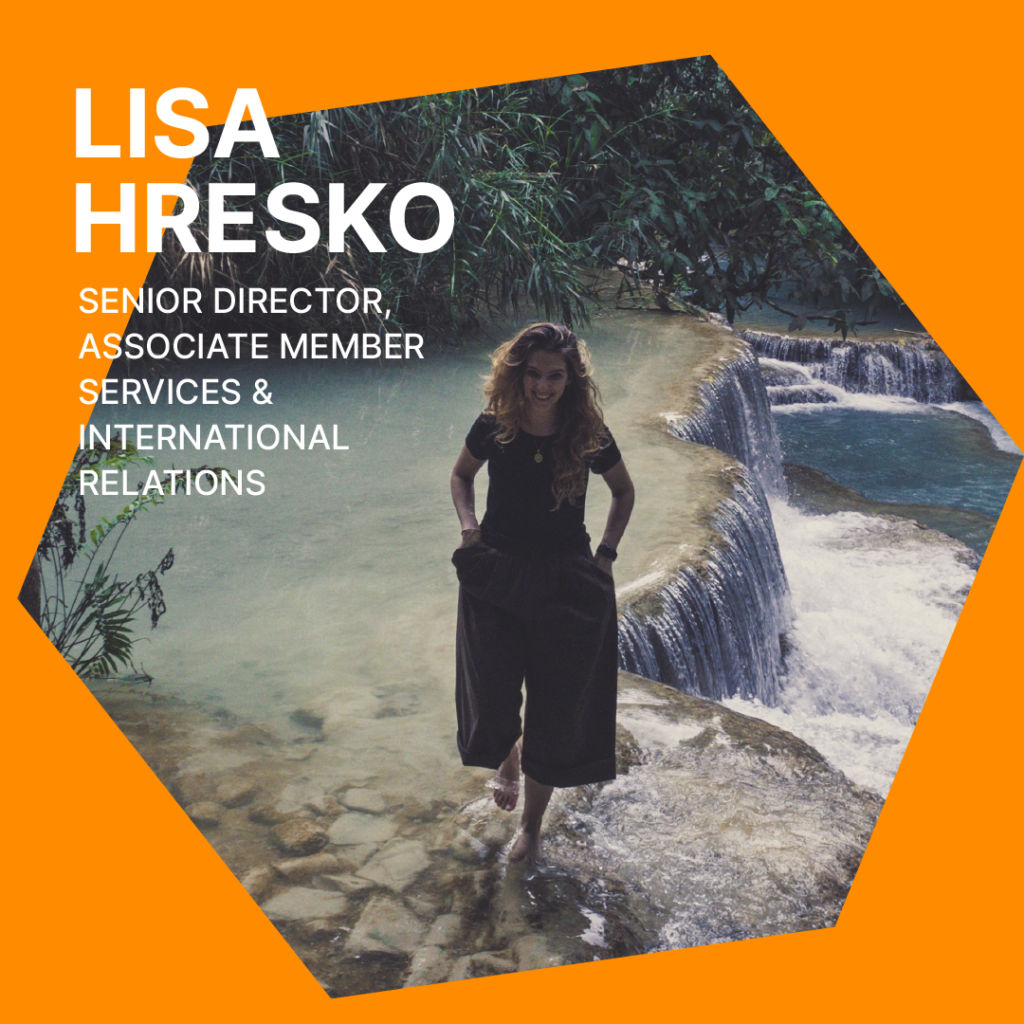 Meet Lisa, A2IM's Senior Director of Associate Member Services & International Relations. With a membership and partnerships department that consists of over 700 record label members and nearly 200 other music businesses, Lisa works to ensure that the independent music community in the USA receives the highest level of educational resources. 
Prior to A2IM, she spent nearly ten-year tenure at CMJ during which time she held several positions including Editor-in-Chief. Lisa has also been an invited speaker at music conferences across the globe, and never fails to brighten the day of all who get to interact with her.
On her birthday we eat bialys instead of cake.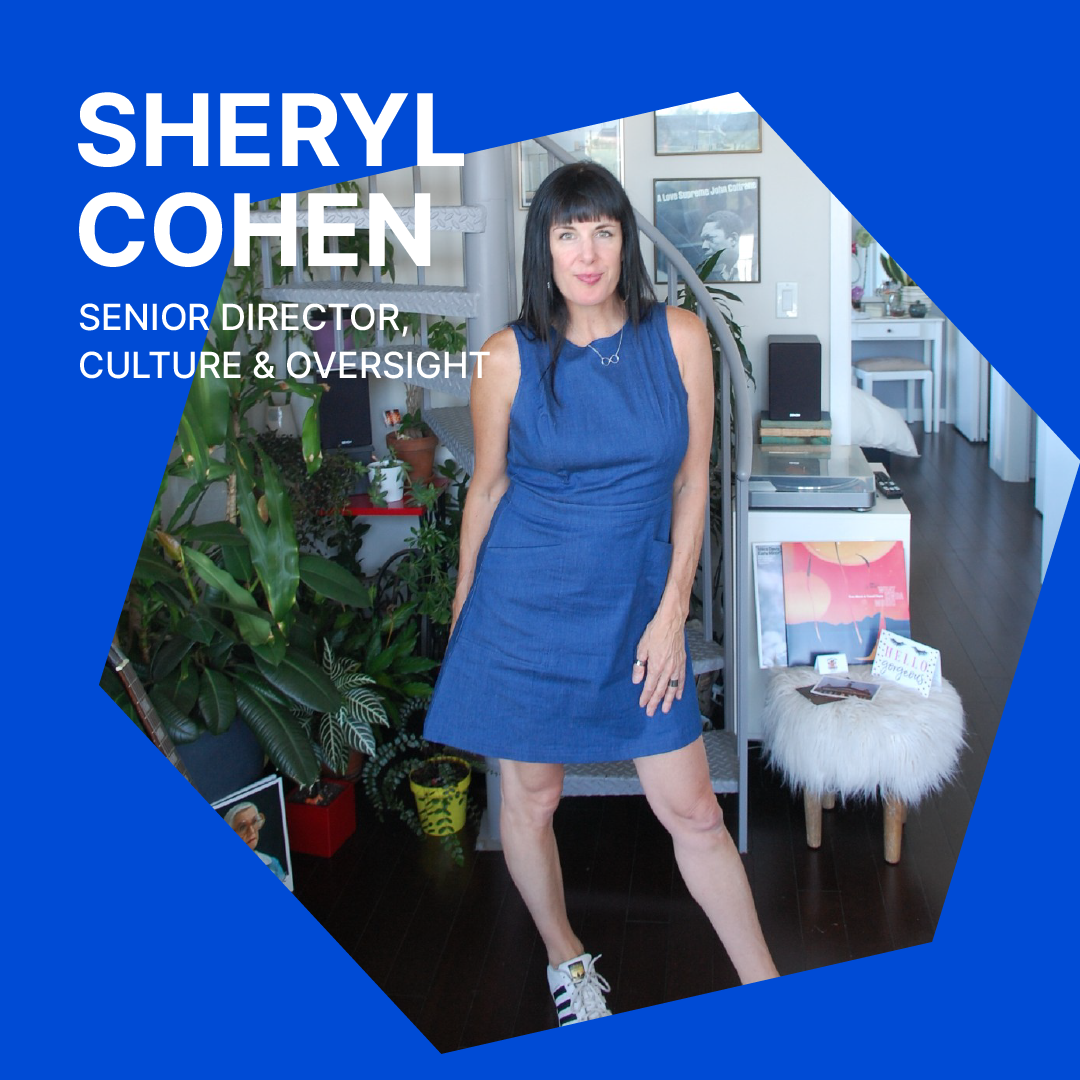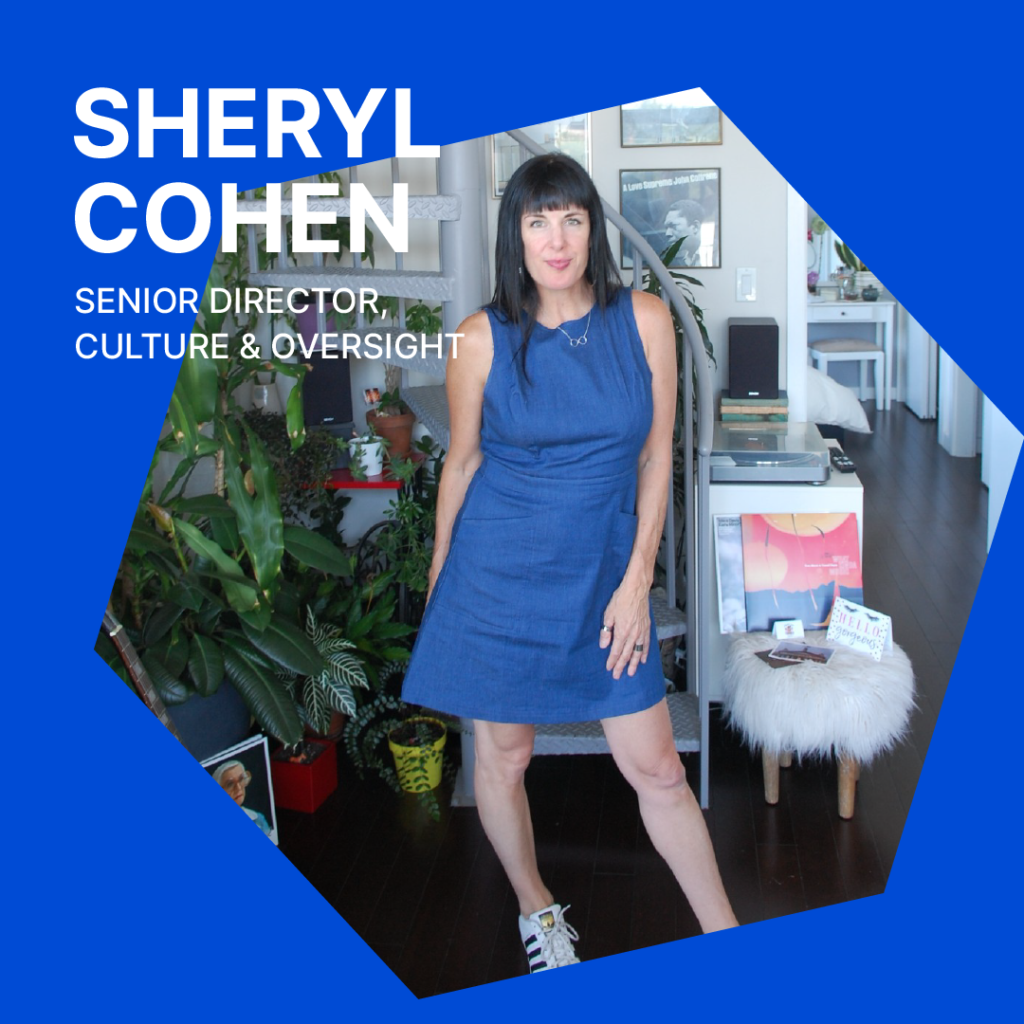 Our team's #1 plant mom, meet Sheryl, A2IM's Senior Director of Culture and Oversight.  
In her role, she oversees A2IM's annual music business conference Indie Week, A2IM:Artist, our initiative that helps self-releasing artists optimize their careers, and the organization's budget. 
Sheryl also writes grants, curates panels, and oversees several committees including A2IM's mentor committee.
Beyond the business side, Sheryl is also an award-winning (9 ASCAPLUS awards for contributions to American songwriting) topline songwriter and singer. Since 2005 she's released over 15 albums and singles, written hundreds of songs with placements on networks like NBC and MTV, and has been a voting member of The Recording Academy for nearly 10 years.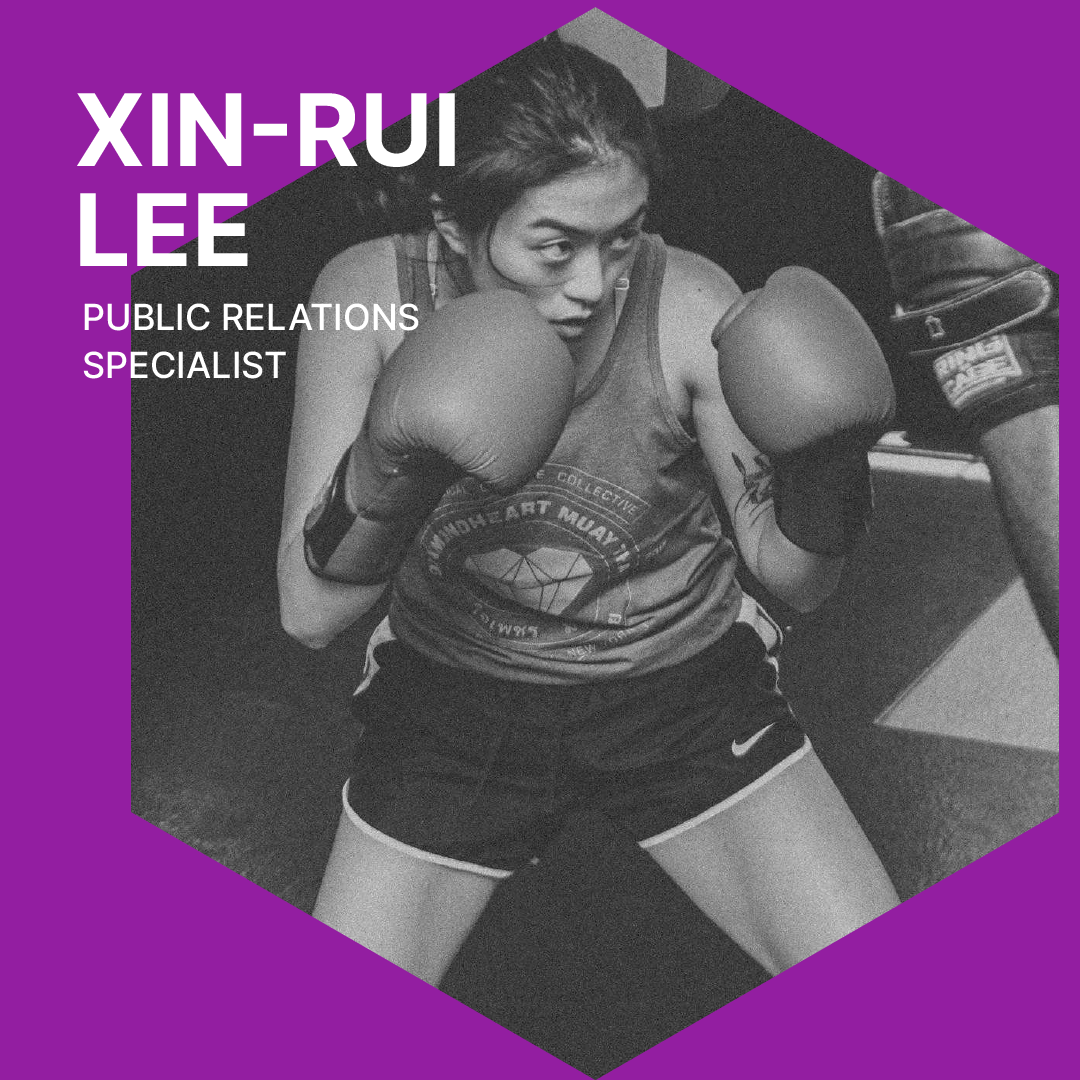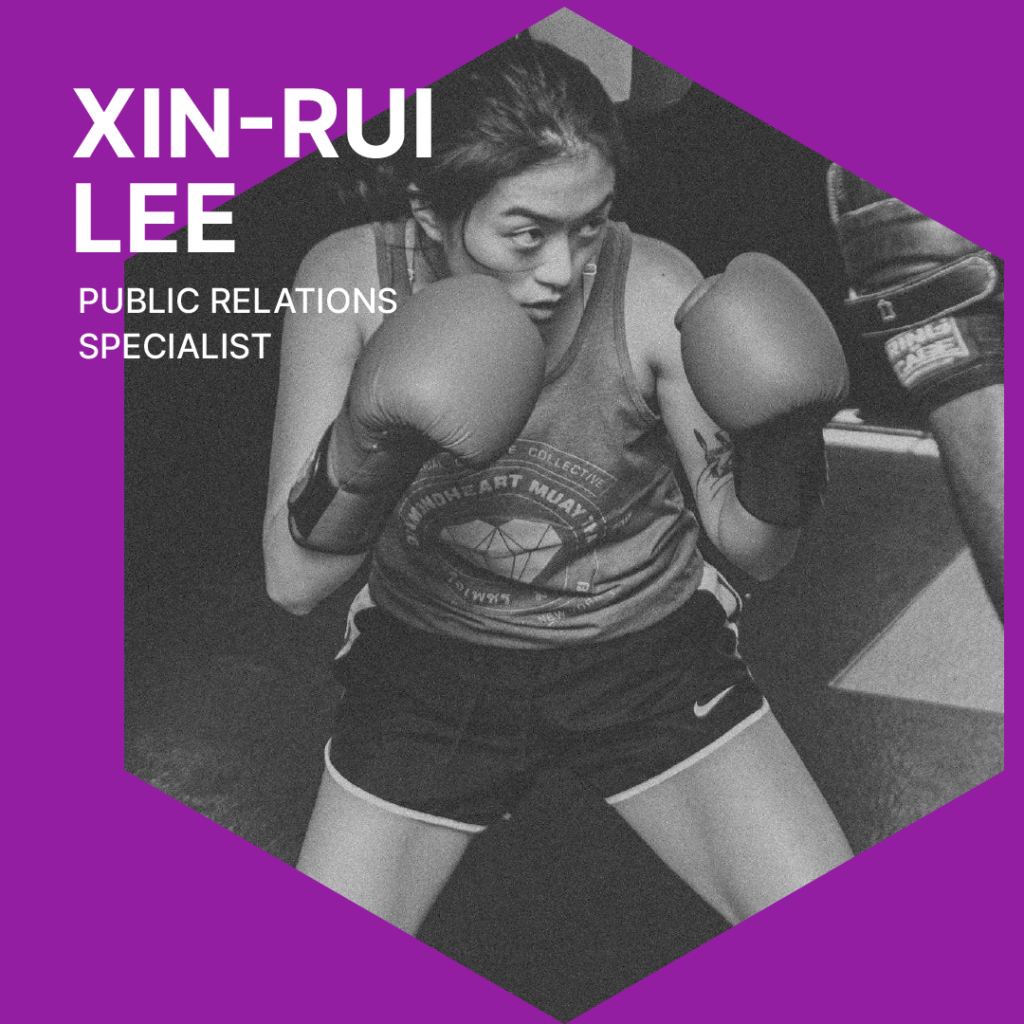 A2IM's latest addition and known only to the team via zoom calls, Xin-rui is our Public Relations Specialist, overseeing all marketing and communications efforts, from social media, to writing this article. 
Xin got her start in the music industry as an editorial intern for several pop culture outlets in her home country of Singapore. After graduating with a degree in Philosophy in 2019, she got her her first job in New York's independent music scene at the label Cascine, and venue Baby's All Right. 
Landing her first full-time position with A2IM, Xin aspires to further her career in marketing within the music industry, and eventually open her own venue. In her free time, Xin is also a part-time Muay Thai coach, and loves training Brazillian Jiu Jitsu.