Welcome to A2IM's Featured Executive column, where we highlight executives making moves and supporting the growth of the independent community. To submit yourself or a friend for a potential feature, fill out this form.
Have you always had ambitions of working in music? 
I remember as a child dancing in the back seat of my parents car. The music was so good,  I was in total bliss.  I think it was a James Brown or Michael Jackson song, (That I can't recall). After the song finished, I remember proclaiming to my mother, "I'm gonna make a record!" Here we are years later, and I am doing just that! 
What are your long term goals for Electric Train Records?

To secure strategic partnerships with organizations that will enable me to provide opportunities such as sync licensing and placements for all artists that come aboard. Content is king, and we want to make sure we offer our fair share of it.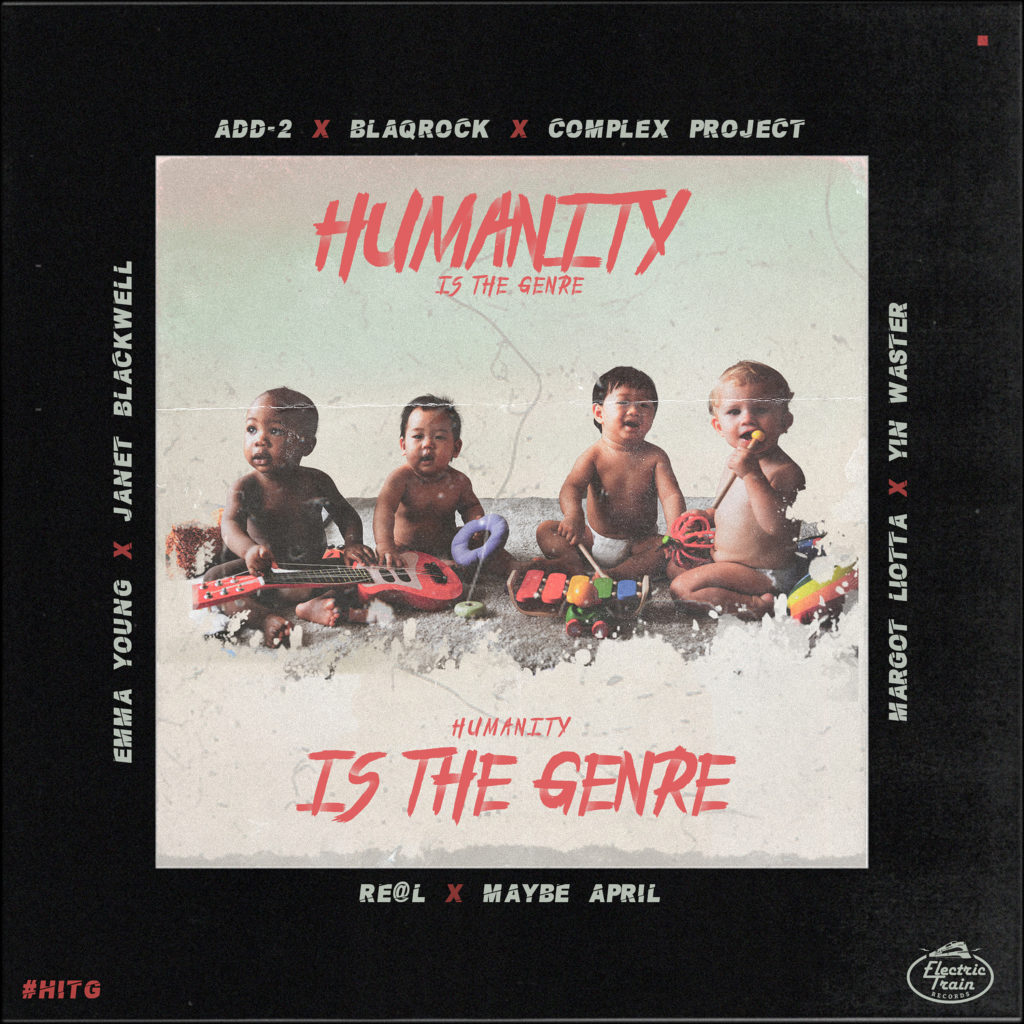 Any exciting updates or releases we can expect soon from Electric Train Records?
We are excited about our upcoming release Humanity Is the Genre.  It's a collaborative effort which features artists from different genres on one project. I am proud because each artist came together during this pandemic and delivered an incredible piece of art. I believe that if music is the universal language, then Humanity is the genre.
I also strongly believe in art being used as a force for good, and the nine bands involved in this amazing compilation project were able to recognize that. 
These artists are tired of experiencing all the divisiveness and social injustice in light of the tragic and disturbing events that happened last summer.  This compilation advocates equality and freedom, and it's all about spreading hope for all people. This release is a perfect example of how people of all races and walks of life can come together for a good cause. Pre-save the compilation here. 
That's exciting!
We also just licensed a song for a placement with a Michael Kors campaign, very happy about that. 
Starting production first week of May for an unscripted show on a major cable network. I am an EP and co creator, very blessed to have the opportunity. Stay tuned! 
Do you or someone you know fit the bill? Submit an executive here.
About A2IM: 
A2IM is a 501(c)(6) not-for-profit trade organization headquartered in New York City that exists to support and strengthen the independent recorded music sector. Membership currently includes a broad coalition of more than 700 Independently-owned American music labels. A2IM represents these independently owned small and medium-sized enterprises' (SMEs) interests in the marketplace, in the media, on Capitol Hill, and as part of the global music community. In doing so, it supports a key segment of America's creative class that represents America's diverse musical cultural heritage. Billboard Magazine identified the Independent music label sector as 37.32 percent of the music industry's U.S. recorded music sales market in 2016 based on copyright ownership, making Independent labels collectively the largest music industry sector.
Learn more about A2IM here, and contact our team at [email protected] to join now