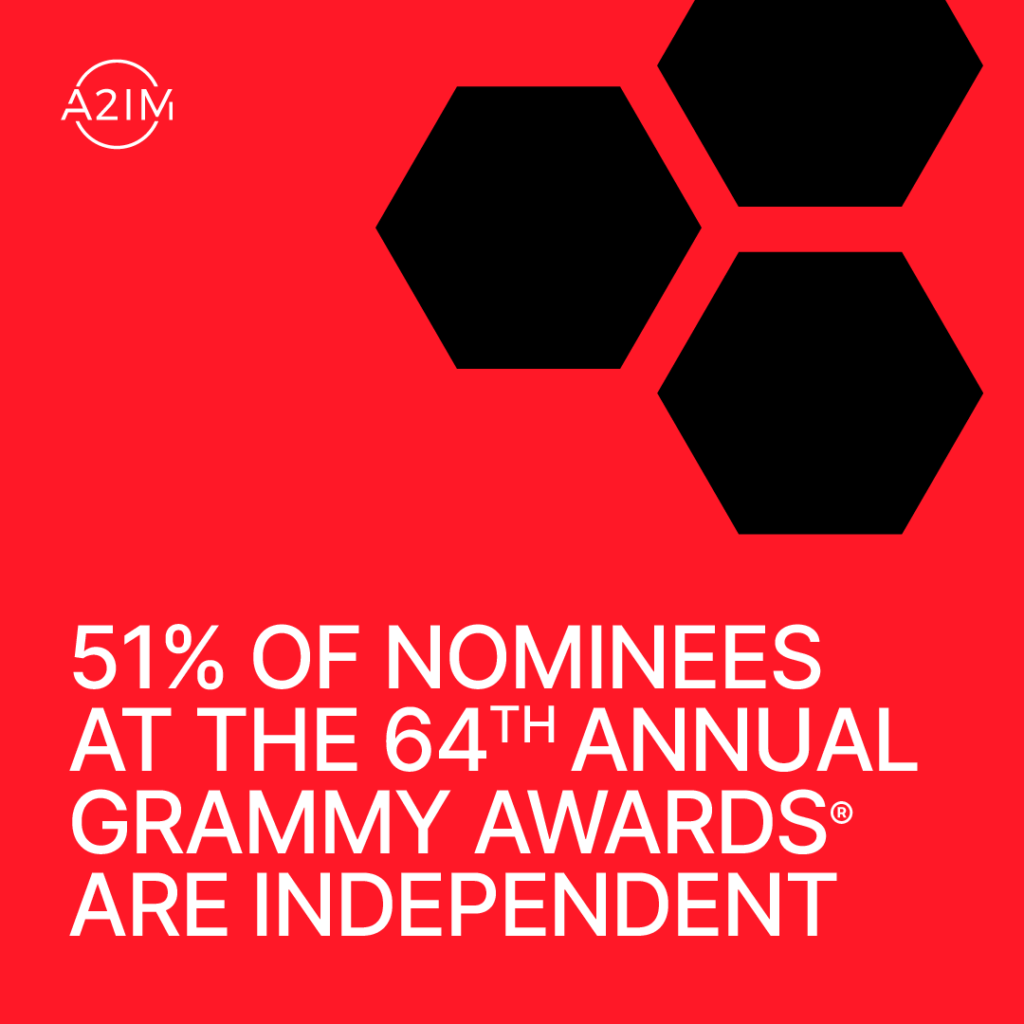 Congratulations To All A2IM Members Nominated For The 64th Annual GRAMMY® Awards!
Today at noon ET, the Recording Academy announced the final nominees for the 64th Grammy® Awards.
To see the full list of nominees, visit The Grammy Awards website here.
A2IM is proud to extend a very excited congratulations to our 67 member companies who received a nomination this year!
Congratulations on your Grammy® Award nominations!